The Old Op Apothecary Shop
Providing Time-Tested Cures for the Modern World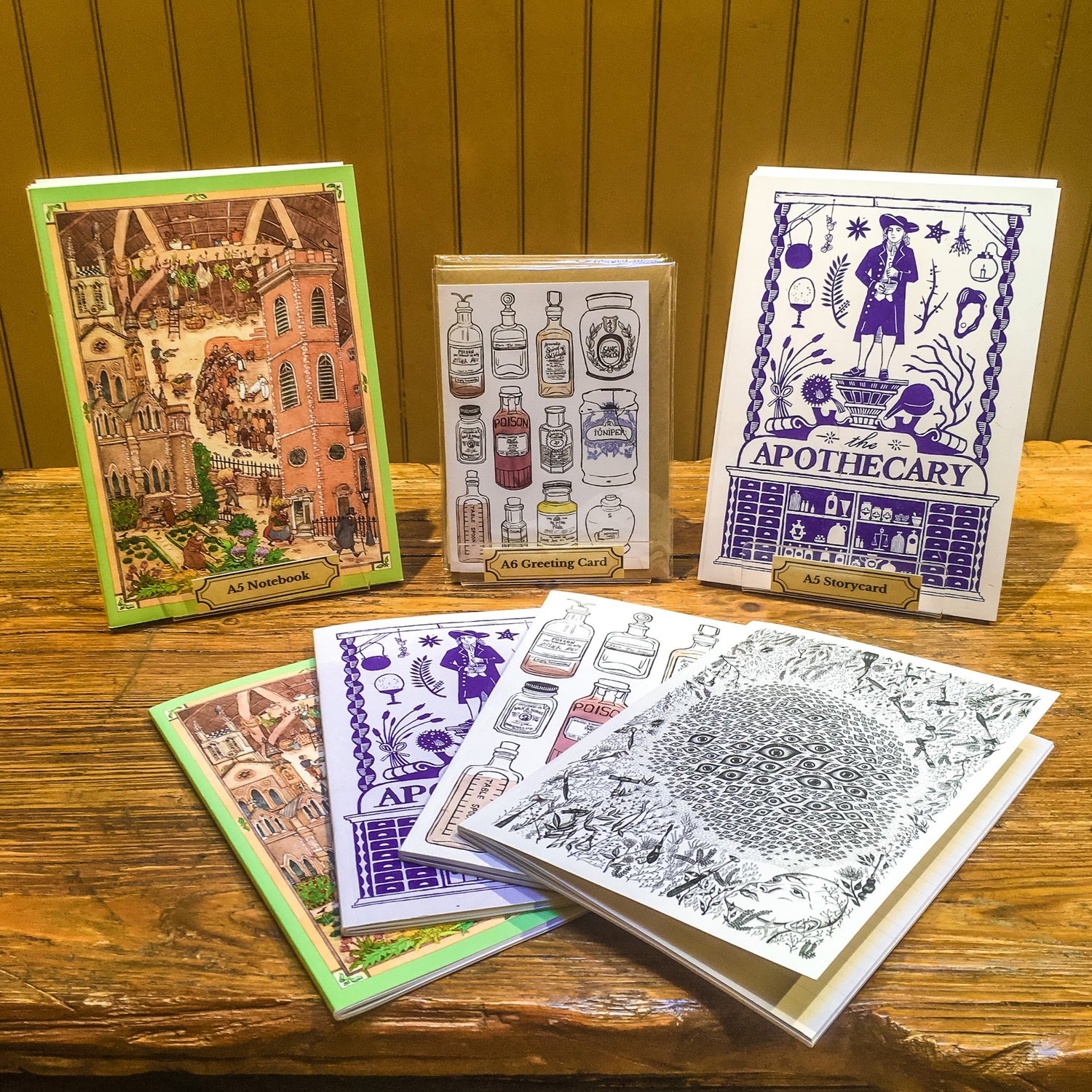 Local Artists Project
Read more about the project, the artists, and their work, and browse the range of exclusive products we have featuring these beautiful bespoke designs.
Local Artists Project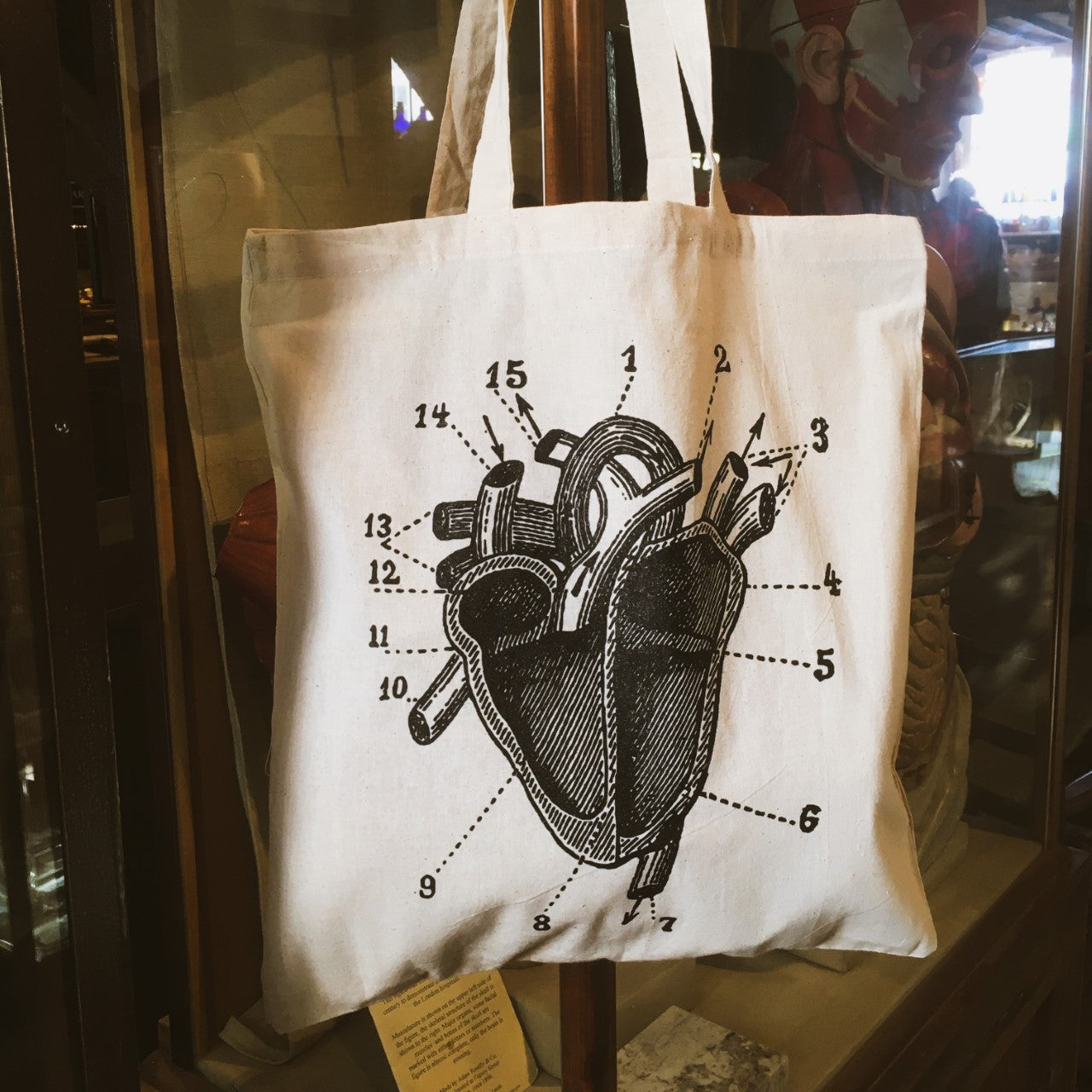 Product of the Month
Use our exclusive tote bag to carry your herbal remedies, potions, surgical instruments or dismembered body parts about town (books and snacks also acceptable).
Anatomical Heart Tote Bag
Meet Mildred, The Old Op Shop's Resident Apothecary
"Salutations! I am Mildred, the Old Op's resident Apothecary, here to help you find cures for what ails you.
Having started my career as an anatomical teaching skeleton, I have been with the museum, well, since it became a museum! I have helped a wide variety of visitors, students, patients, medics, and even our Garret Ghosts, throughout the years. So I think you'll agree, there is no body better equipped with the knowledge and expertise to provide you with time-tested cures for the modern world. 
Browse the ailments below, and depending what in particular is plaguing you these days, click through to see my recommended products."
The Old Operating Theatre Museum and Herb Garret
St Thomas' Church, 9a St Thomas Street
London, SE1 9RY
The Museum is open Thursdays, Fridays, Saturdays and Sundays, 10.30am – 5.00pm
(last admission is 4.15pm).