About Us
The Old Op Apothecary Shop: Providing Time-Tested Cures for the Modern World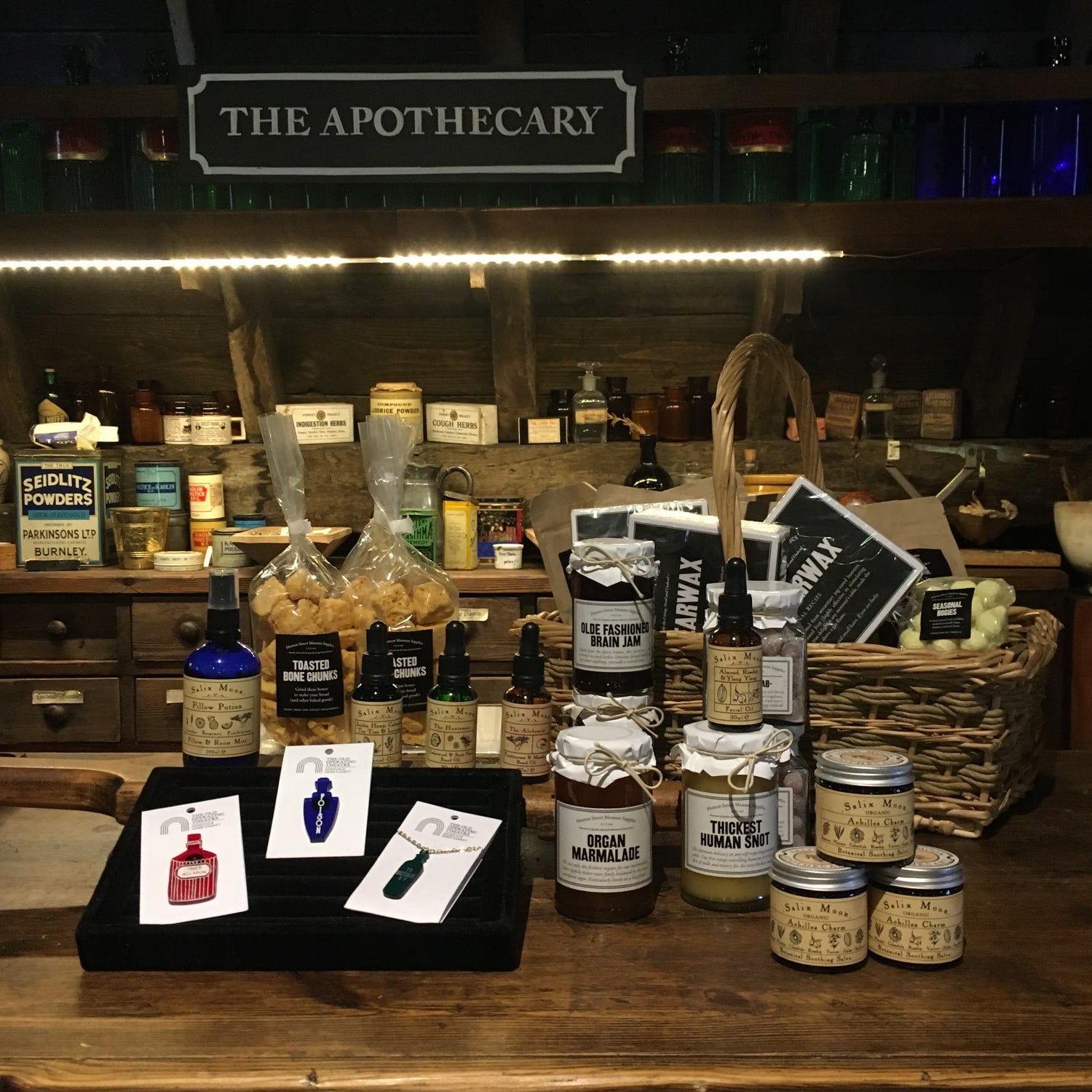 The Old Operating Theatre Museum & Herb Garret is a registered charity, and as such, all sales from our shop help support the upkeep of our historic space and collection, our educational and events programming, our community outreach initiatives, as well as all the local and independent artists, makers, and suppliers we've chosen to stock our shelves with.
It was very important to us that our shop did not run counter to our charitable aims as an organisation for the sake of commercial success, instead, we wanted use that ethos to do things differently.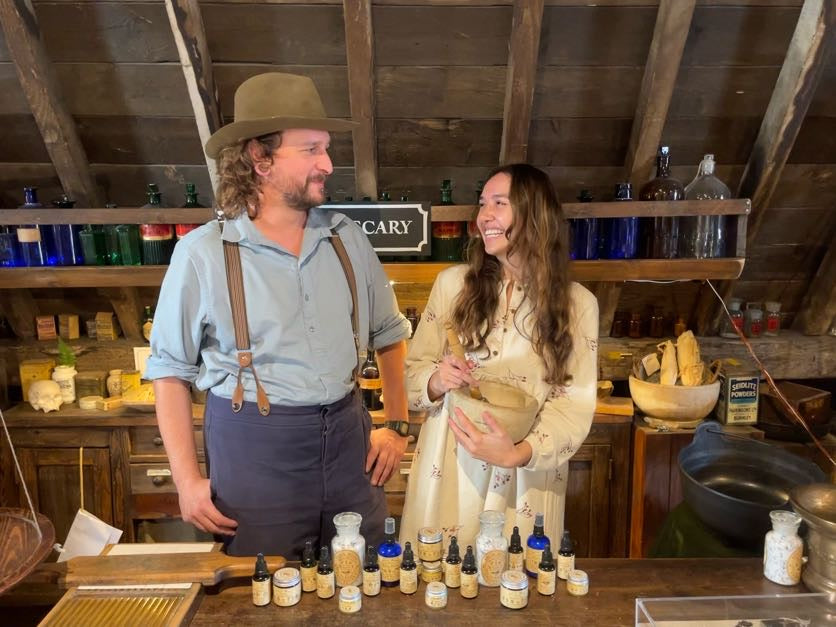 Our shop embodies an old fashioned community approach to doing business, by working exclusively with UK based businesses, and in particular, independent artists, family run businesses, as well as other charities and social enterprises.
We take care in making sure everyone we partner with champions sustainable production and ethical business operation. And that all our products and ranges are entered around promoting holistic understandings of well-being, education, and the history of medicine.
Every single purchase goes towards supporting the Old Operating Theatre Museum and the work we do.
Housed in the attic of the early eighteenth-century church of what was once the old St Thomas' Hospital, today, we are the oldest surviving surgical theatre in Europe and a museum that welcomes thousands of local and international visitors every year.
We have a small, but dedicated and passionate team of staff and volunteers, and together we:
preserve and share the historic space and museum collection
provide free weekly community outreach sessions in Southwark
provide free half-term workshops and activities for families
deliver educational talks and programming for school groups of all ages
create a platform for scholars and speakers through our events programme
inspire new generations of medical practitioners and historians
and help create a world where everyone understands the importance of the history of medicine to our lives today
Thank you for your support! - The Old Op Team
Visit Us at the Museum to Learn More!
The Old Operating Theatre Museum and Herb Garret
St Thomas' Church, 9a St Thomas Street
London, SE1 9RY
The Museum is open Thursdays, Fridays, Saturdays and Sundays, 10.30am – 5.00pm
(last admission is 4.15pm).