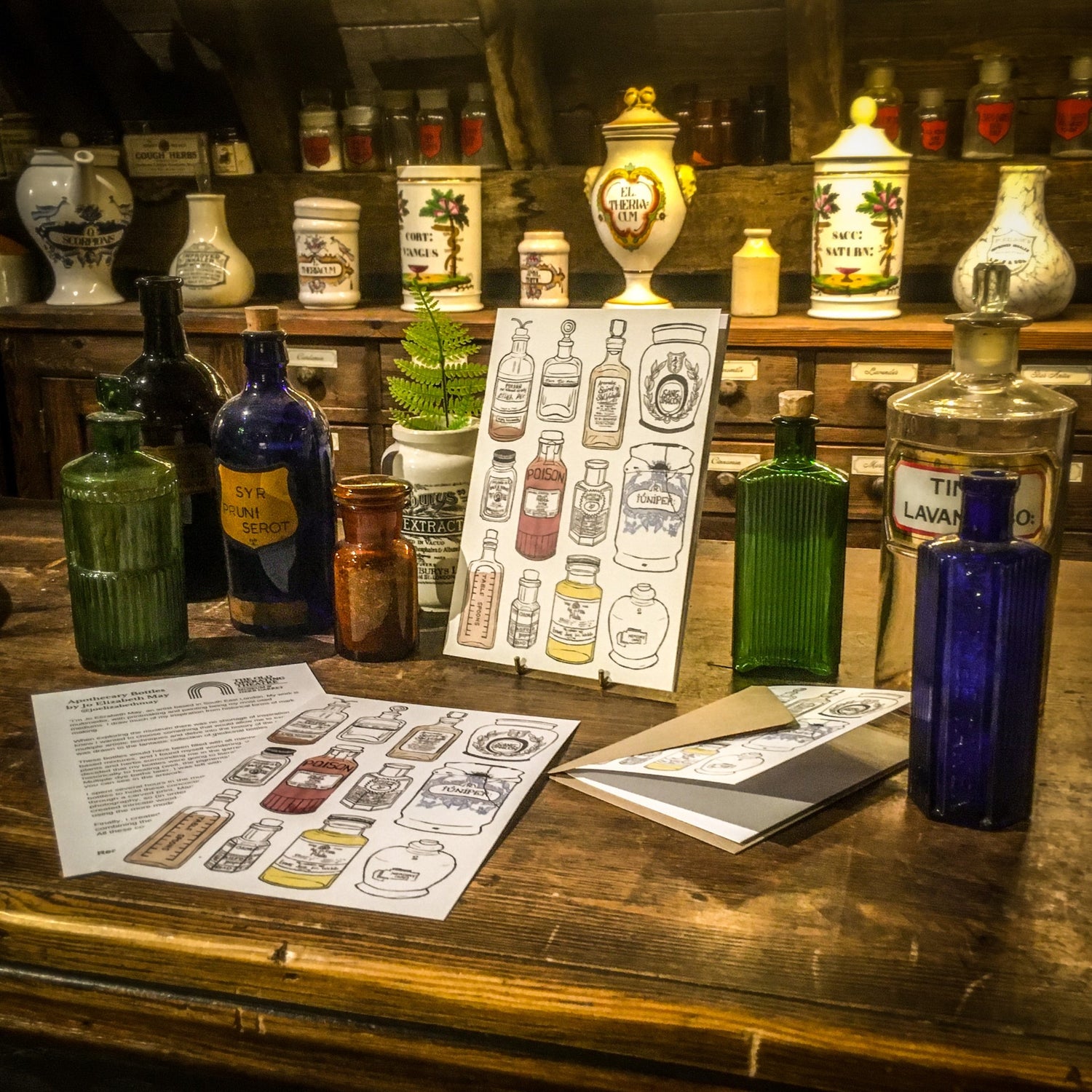 "Hi! I'm Jo Elizabeth May, an artist based in South East London. 
I have a huge interest in the ways humans have created art throughout history, and especially mark-making. This interweaves with my love of nature and British folklore.
I am not a formally trained visual artist, (I actually spend most of my week working for a conservation charity) however I was lucky enough to grow up surrounded by artists and the tools of the trade.
I believe everyone is creative in their own unique and brilliant way, and so along with developing my own practice as an emerging artist, I'm very interested in delivering workshops and running accessible (and often free) sketching trips.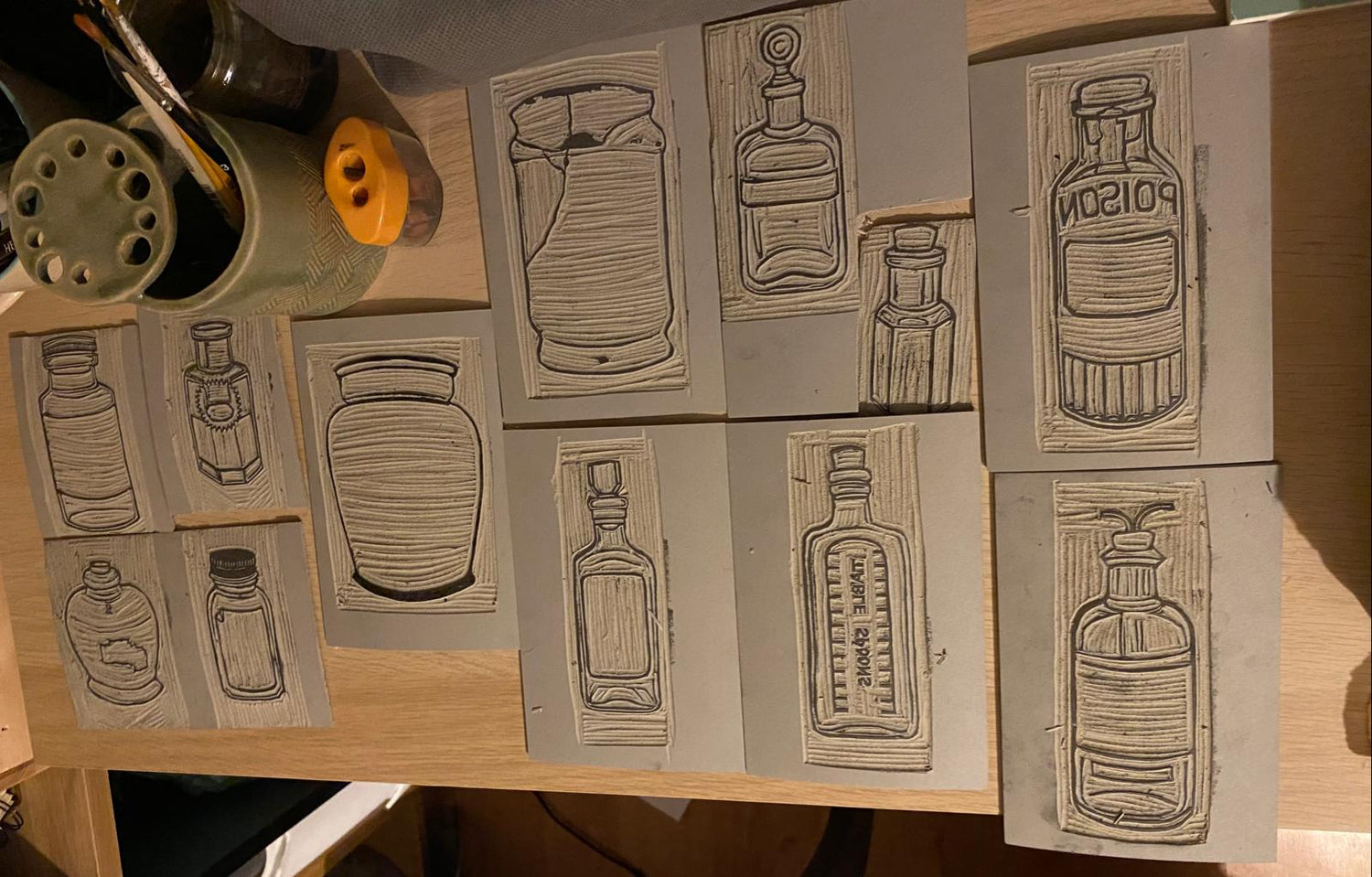 My work is multimedia, with printmaking and painting being my most used mediums. I'm fascinated by printmaking, as it's such a brilliantly human way to make art, something we've been creating for thousands of years. I find it captures the object or person you're carving in an unapologetic way that is unique every time. Paint pigments in various forms have existed since we made marks on cave walls and I have a deep interest in the natural pigments and plant dyes that produce colour.
Journey of creating my bottles:
With the opportunity to explore the deep variety of objects and stories at the Old Operating Theatre, I knew I wanted to pick something that would allow me to use all my favourite techniques and really delve into the history of the museum. That's when the bottles stood out. Filled with all manner of herbal and plant-based concoctions I got thinking – Which of the plants and herbs around me have dyeing properties? So, I decided my bottles were going to literally be filled with plants linked historically to healing (well, the pigments of them anyway!). The first step was immersing the paper in dye baths filled with herbs and plants. This allowed the natural pigments to be absorbed by the paper in an organic way.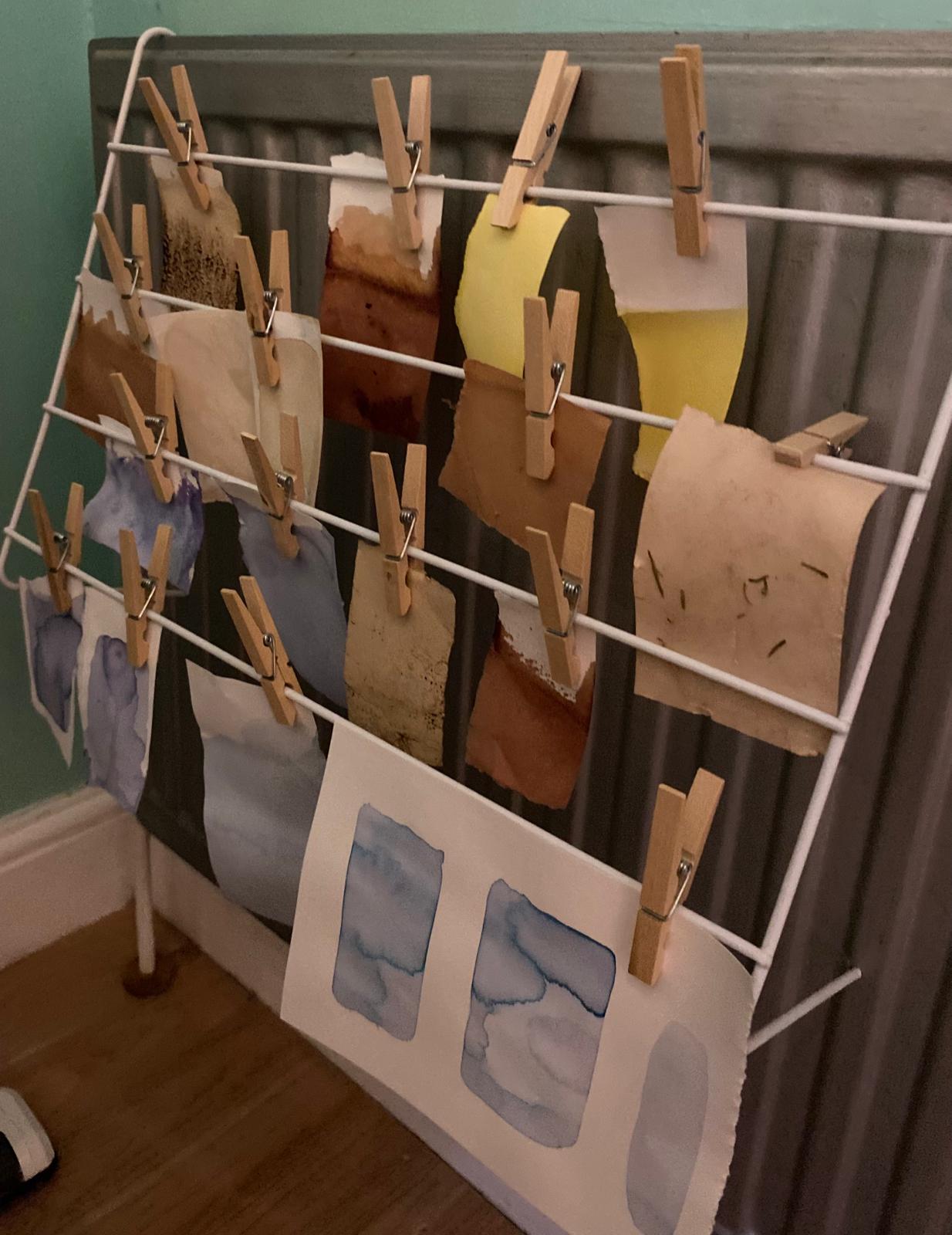 The next decision was how to create the vessels that would hold my plant concoctions. Luckily of course the museum has no shortage of amazing bottles, in fact shortlisting them was a nightmare! But I knew I wanted to capture them through a carved print. So many historic documents pre-date photography, so in order to advertise medicines or document the world at the time artists created intricate wood-carved prints. I wanted to create my own version using the more modern technique of Linoprints. I hand carved 12 individual plates, each an illustration of a real bottle from the museums collection.
However, the labels of the bottles felt far less structural than the bottles themselves. I was really struck by the illustrative quality of them and couldn't help but feel intrigued that labels were so visually striking as they were products with a cost reminding us that, even now, healthcare unfortunately still comes at a price, and is not fully accessible to all.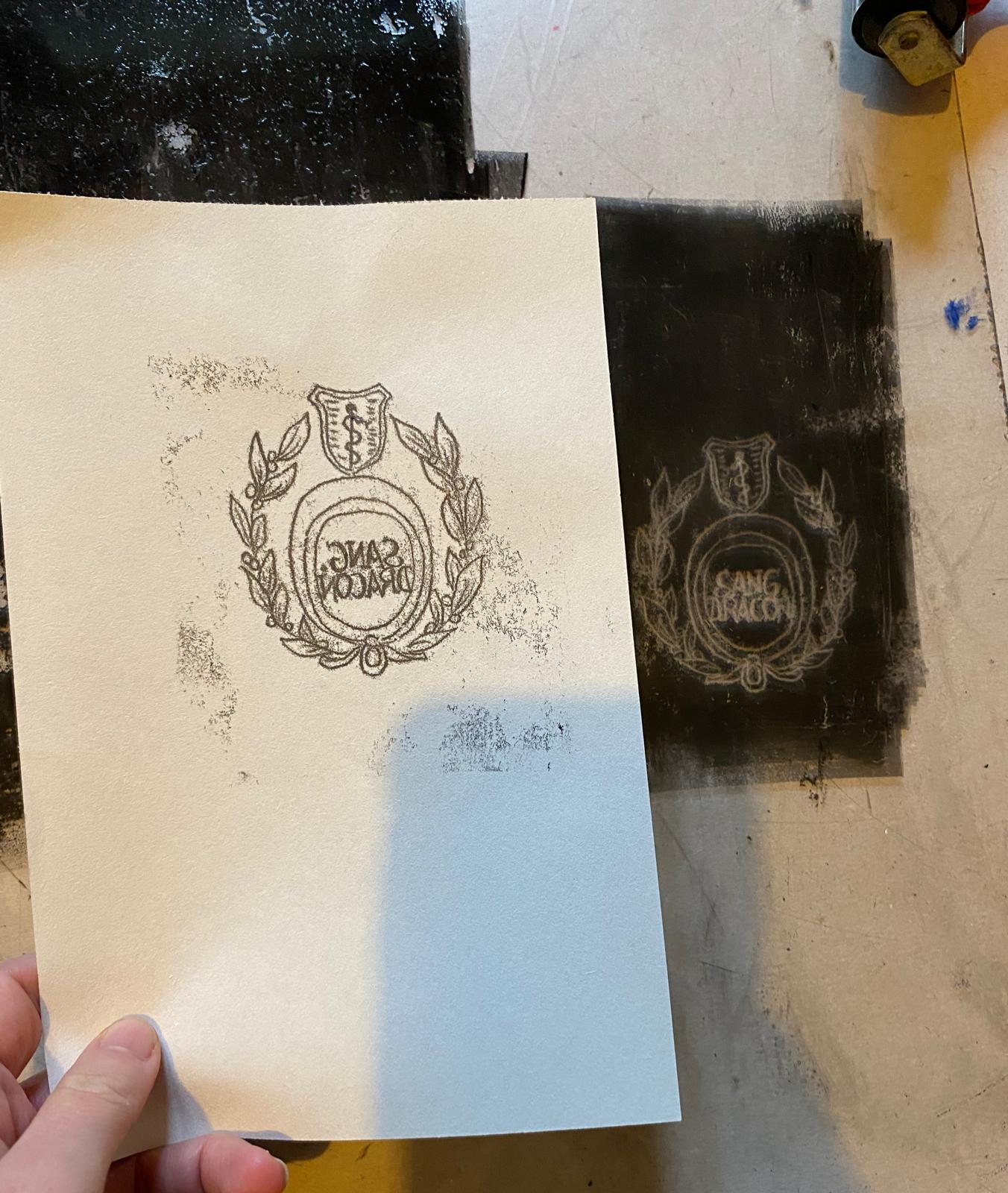 It's fascinating how so many of the amazing bottle and label designs I observed were less practical, but more aesthetic, purely to look the most appealing to a buyer. I settled on producing the labels for my bottles with monoprints, a printing style where you draw directly onto paper pressed against ink. This means you are only able to produce a single print and there's always a mystery as to how it will appear. This meant I could draw these amazing labels, many hand-written by my own hand while maintaining the printed quality of the bottles.
I hope by reading about the creative journey behind these bottles, you get a glimpse at the thought process behind them. I'm thrilled to be a current artist ambassador at The Old Operating Theatre as it has long been an inspiration and catalyst for many ideas in my journey as an artist."
You can explore more of Jo's work and support her as a local artist by visiting her website or following her on Instagram!
Browse Products with Jo Elizabeth May's Artwork
Regular price

Sale price

£2.00

Unit price

per

Regular price

Sale price

£2.50

Unit price

per

Regular price

Sale price

£5.00

Unit price

per